Wel eens gedacht aan een stedentrip naar Den Haag?
In deze historische stad is er voor ieder wat wils.
Snuif cultuur op in een van de paleizen of musea, zoals het Escher
Museum in het Paleis, of het Gemeentemuseum. Aanraders zijn ook
het Binnenhof, Madurodam of wat dacht je van een dagje strand in
Scheveningen?
Stayokay Den Haag maakt je verblijf extra vorstelijk! In hartje
Den Haag, op 5 min. lopen van station Hollands Spoor, vind je
het hostel in een prachtig gerenoveerd pand in de stijl van de
Amsterdamse School. Modern comfort en een historische sfeer
gaan hier hand in hand.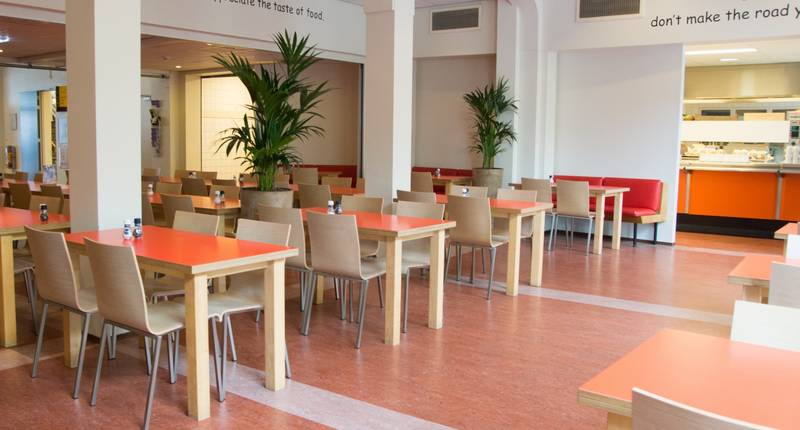 Ever thought about a city trip to The Hague?
his city has something for everyone.
Immerse yourself in culture at one of the city's palaces or museums,
e.g. the Escher Museum in the Palace or the Gemeentemuseum.
Other tips include the Binnenhof, Madurodam or even a day at the
Scheveningen beach. Round off your day in one of the city's countless
restaurants or discover its lively social scene.
The hostel is housed in a beautifully restored building in the style of the
Amsterdam School, located in the heart of the city at a five minutes'
walk from the Hollands Spoor railway station. In the hostel, modern-day
comfort goes hand in hand with a historic atmosphere.
---